We are based in the Broadland village of Coltishall. Your bike hire will begin at Coltishall Station, we will meet you in the Bure Valley Walk Car Park (please note the 2 properties in the Old Station House – 31 and 31A are not associated with Bure Valley Cycle Hire in any way). See the Booking page for pick up/drop off location.
Here are some information sheets about the village, and the route along The Bure Valley Railway, and onwards to Marriott's way. You can of course create your own route. With all hires, please ensure you leave enough time to get back to Coltishall in time, if you arrive back late, it could disrupt the next people to hire the bike, and an extra charge will be levied.
During the Summer season (May to September), our half day hire times are either from 9am to 1pm or 1.30 – 5.30pm. We could consider other start times if there is availability.
Full day hire can be between the hours of 9am and 5.30pm. You can arrange pick up time to suit if you have a full day booking.
For the winter season (October to April), our half day hire is for 4 hours – you can choose the start time.
Other times may be available upon request. We also may be able to deliver 2 bikes at a time to Coltishall Lower Common (near the Rising Sun) if you are arriving by boat. Please call 07824 992513 to discuss.
Please bear in mind what time it will be dark earlier over the winter months, and that the bikes do not have lights.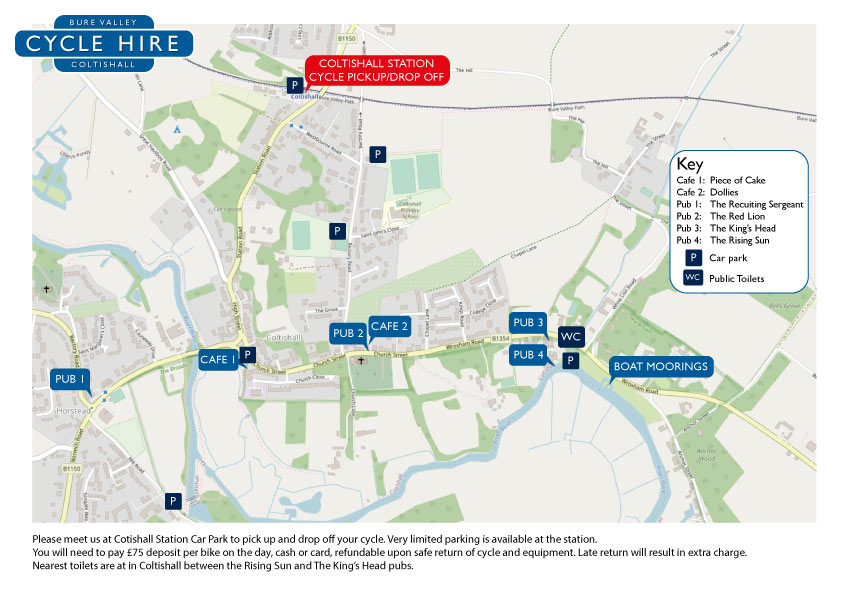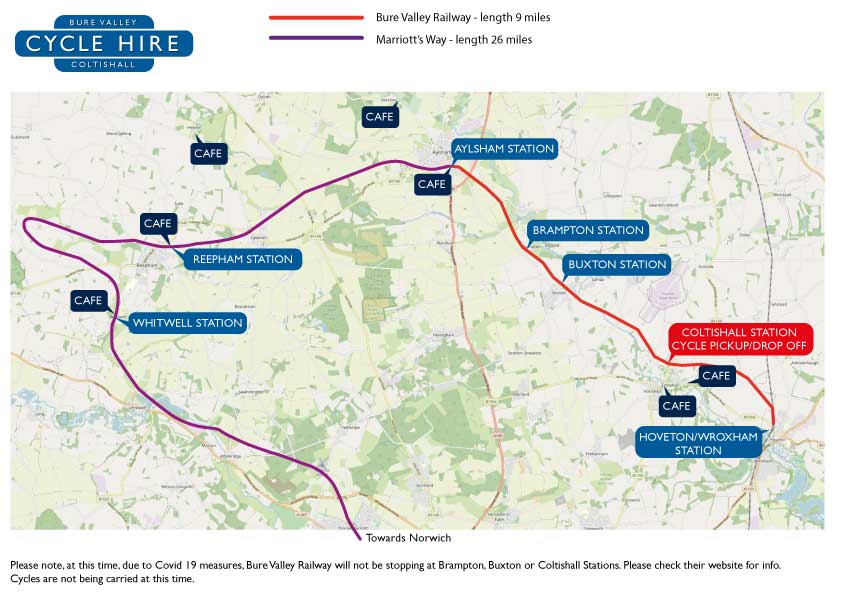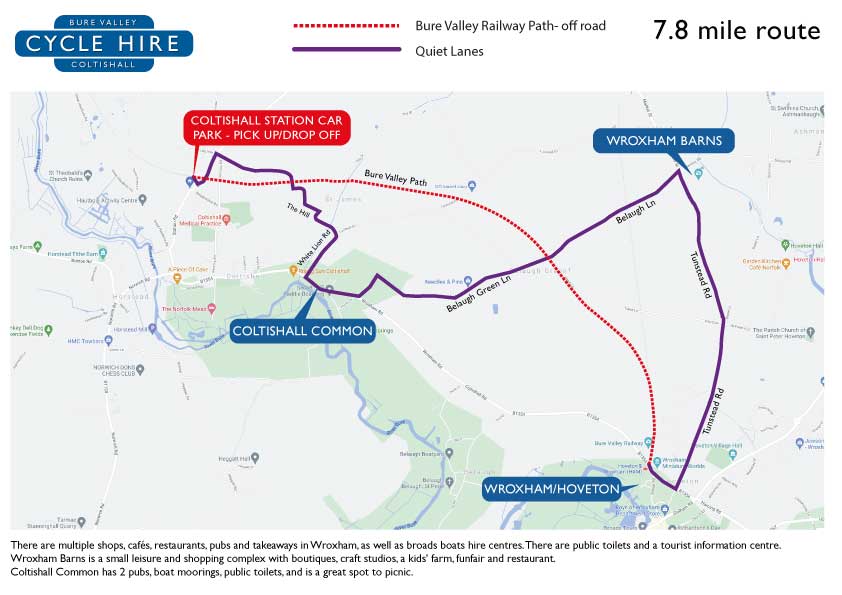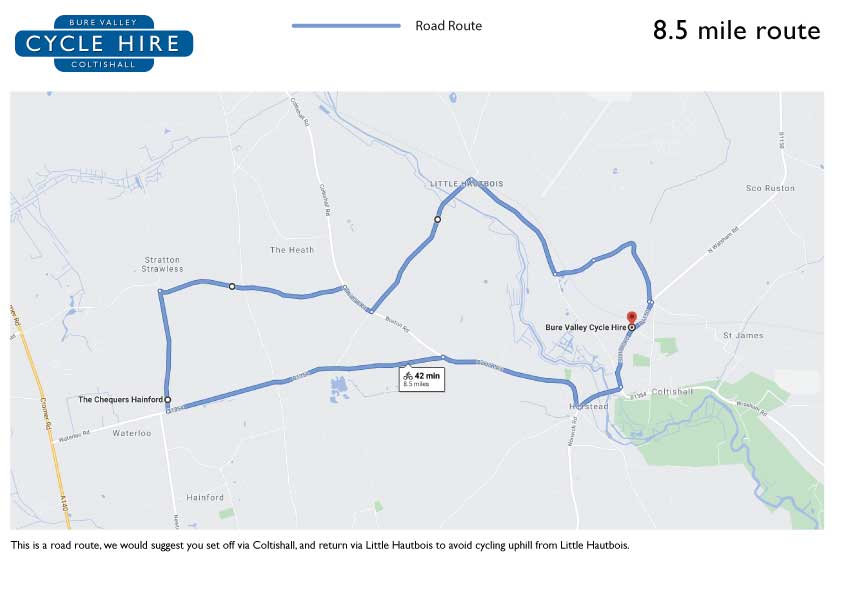 Local Information and attractions
We are members of Visit The Broads, the website and app have listings of many places to go and things to do in the Broads area. We encourage visitors to DOWNLOAD THE APP, to help you get the most out of your time in the Broads.
Other cycling information
Bure Valley Railway path route information on GPS-Routes
Marriot's Way route information on GPS-Routes
Marriot's way View Info
Please note these are links to third party websites, and not information supplied by ourselves.
4 hours hire, either 9am – 1.00pm or 1.30 – 5.30 pm
Set off for a full day of exploring at your leisure. Why not bring a picnic?